Co-Creating Our Future on Planet Earth
http://www.sott.net/article/300214-How-does-ISIS-earn-3-million-a-day-NATO-helps-them-smuggle-oil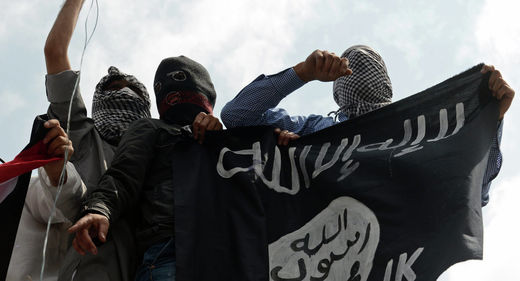 The terrorist network Islamic State (ISIL) is financed through illegal oil sales and makes a profit of about three million dollars a day. NATO members, including Turkey, the US and the United Kingdom tolerate the terrorists' oil smuggling activities, DWN reported.
Close allies of the United States and the UK secretly finance the terrorist group Islamic State (ISIL). The Kurdistan Regional Government in northern Iraq and the Turkish military intelligence have supported ISIL's oil smuggling activities and supplied the terrorist group with weapons and equipment, DWN reported.
Oil smuggling is one of the main financial resources for ISIL. The terrorist group controls about 60 percent of Syria's oil production and seven major oil fields in Iraq.
ISIL managed to increase its production to 45,000 barrels of oil per day, supported by a network of corrupt…
View original post 291 more words